Vendor Information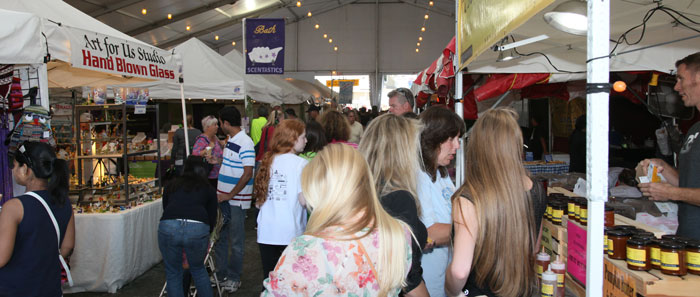 If you are interested in applying to be a vendor at the 2013 Durham Fair please review the below details and applications:
Crafts Vendor
Outdoor Commercial Vendor:
---
Durham Fair Composting Project
The Durham-Middlefield Clean Energy & Sustainability Task Force will be implementing the second round of the Durham Fair Composting Project this fall. The task force piloted the composting program last year with 23 non-profit food vendors and collected 1.67 tons of compostable waste. (More than the equivalent weight of two full grown Holstein cows or three Jerseys.) This year the goal is to expand to 35 vendors and divert five tons of compostable waste from the trash. Compostable waste is decomposed and used to generate soil, a valuable resource! The project helps reduce the fair's carbon footprint and helps reduce tipping fees by keeping food waste out of the garbage.
The task force is grateful for the continued support of the Coginchaug Valley Education Foundation (CVEF), the Durham Fair Association, and HQ Dumpsters & Recycling LLC. CVEF is funding the purchase of compostable bags, HQ Dumpsters & Recycling is donating a low profile dumpster, rolling bins for collecting compostables, and the cost of hauling the compost to the composting facility.
Volunteers and vendors who would like to participate or help with the project can contact Susan Michael at 860-349-1362 or smichael4@mac.com.
---