Military Appreciation Day: Sunday, September 24 2017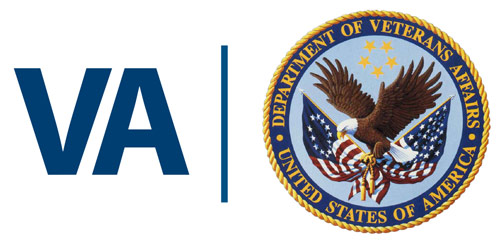 Sponsored by VA Connecticut Healthcare System.
All US Active Military and US Veterans receive FREE admission on Sunday. See details below.
Enter to win prize giveaways.
Promotional offerings from participating vendors (see below).
USO Show Troupe
USO Show Troupe
The Durham Fair is proud to present our first USO Show at 1 PM on the Main Stage. This talented troupe is sure to please a variety of musical tastes ranging from today's top 40 to Broadway, Big Band, and even some patriotic performance pieces to honor the occasion. Bring a chair or blanket and enjoy this special performance, part of an American tradition that goes back 75 years.
Check out the Main Stage for for more information.
Participating Vendor Promotions available for Sunday Sep 24, 2017
Demitasse Café: $1 coffee, $2 espresso cappuccino or latte (half price)
Awesome Stuff: T-shirts $10 (normally $15) / Pillows $20 (normally $25) / Sheets $30 (normally $30) / Polarized Sunglasses $10 (normally $13)
Up In Smoke: buy 4 cigars receive 1 free
Keifer's Kettle Korn: $1.00 off any purchase
Brewster PTO: Free beverage of choice
Tara's Fried Dough: $1 off Fried Dough with purchase of a drink
Middlefield Volunteer Fire Dept: Free drinks for US Military & Veterans
Swing & Tubs: 20% discount off MSRP price for all active and retired Military persons with a Military ID
Kettle Korn Express: $1.00 discount off or regular size bag and a $2.00 discount on our large size. these discounts are roughly 20%
Chompers: $3 discount to veterans
New England Apple Fritters: $2.00 off any size bag of Apple Fritters
Lucy's Potato Pancakes: free pancake with any sauce choice to all Veterans
Bloomin' Onion: free beverage with any onion purchase
Piggin Out BBQ: include WITH a food purchase a can koozies to the first 200 service members on Sunday. Once we run out we will still honor veterans with $1 off. 
Sweet Dreams Concessions: free refill with purchase of large Smoothie 
Armstrong Concessions: $1 off any fried item as Oreos..Twinkie..Candy Bar etc.
Coginchaug Little League: offering free coffee and a dollar off any order over two dollars for all military personnel
Benchwarmers: free drink with purchase to veterans 
Designed by Elizabeth: 10% off
Goatboy Soaps: 10% off purchases to Military 
New England Soft Serve: $1 off any ice cream item for veterans or active military.
24 Peace: 20% discount for military
Naturally In The Woods: 10% discount off candles for military
Floor Seasons: 10% discount for Military
Stitchery by Stacy - handmade pet products: 10% discount for Military
Best Built Bird Homes, EZ Feed Feeders & Lighthouses Accents : all veteran's 20% for the entire fair with military ID
Pierogies on Wheels: $2 off Pierogies for Military
Vermont Stoneworks: 15% discount for military
JSA Goldsmiths: 10% off all purchases to honor our military members,past & present,during military appreciation 
Cape Cod Smoothies: will give 1 free refill with purchase of a large smoothie cup   
United Churches of Durham - Lime Rickeys: $5.00 dollar 32 oz. signature cup beverage / $2.00 dollar 16 oz. cup beverage / Parking at United Churches of Durham (corner of Rt. 68 and Main Street) will be $5.00 versus $10.00 for all military members that attend the fair.
JLPA: Free corn for military
Scentsational: the military families we will offer $5 off your total order our way of saying Thank YOU all for your service that allows us to sleep at nigh.
LuLaRoe : 25% off entire order for Veterans
Prime Collectibles: sizeable discounts on my entire tin sign inventory
Maple Craft Foods: Military or First Responder ID, $2 off any Maple Craft Syrup or warm Belgian waffle purchase on Military Appreciation Day.
Jill's Wandering Cowboys: 10% off for Military
Bio Body Comp: free body composition test to veterans/active military
Budget Dry Waterproofing: 10% off on any waterproofing job, crack repair, basement windows and service contracts
Coast 2 Coast Companies: $500 gift card on behalf of SunPower after Install
CRHS Scholarship Banana Booth: 1/2 price for any item